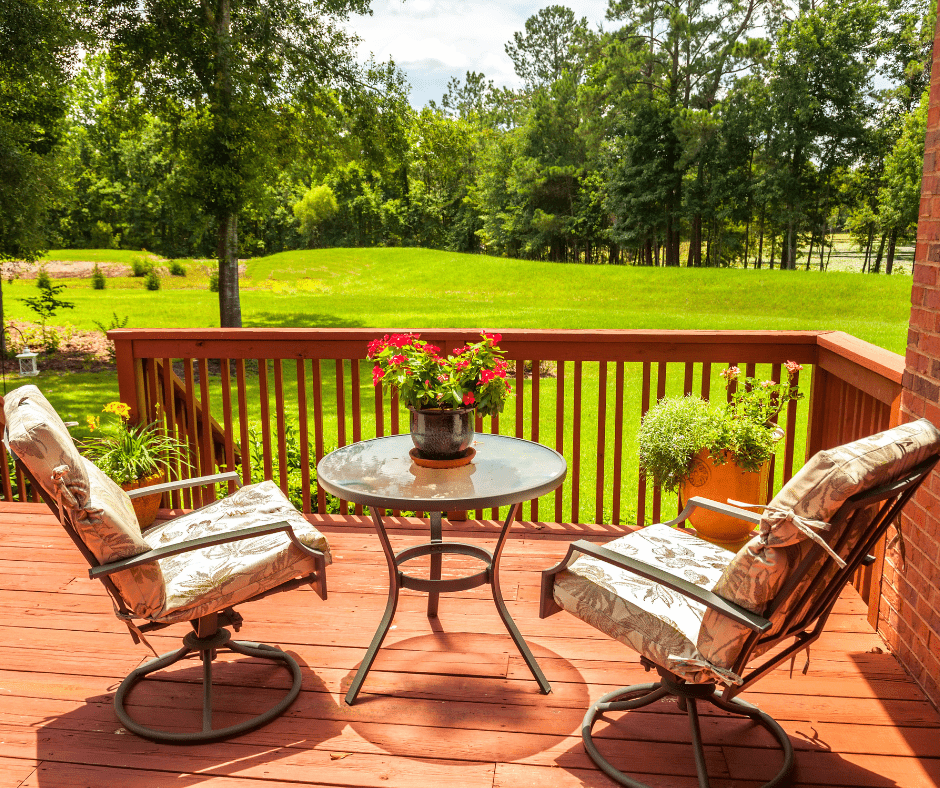 Summer is on its way, which means your deck is about to get a lot more use. Decks tend to receive a lot more attention in the summer when we grill out, have pool parties, shoot fireworks, etc., so it needs to be in tip-top shape. Besides the regular maintenance like making sure nails aren't sticking out and loose boards are secured, your deck probably needs some TLC in terms of color like paint or stain. Here are some tips to ensure your deck painting turns out perfect, just in time for summer vacation.
Prepping Your Deck
Cleaning your deck is crucial to a quality paint job. Without doing so, primer, paint, and any other materials you use may look uneven, peel up, or even be sticky under your feet. Sweeping is your first task to get rid of surface dust and debris.
Your deck's material determines the cleaning solution you choose and the stains or solutions you need to remove from it. Here are some of the most commonly used solutions:
Sodium percarbonate – This solution is ideal for removing dirt, mildew, and weathered wood. 
Sodium hypochlorite – Mixed with ammonia-free detergent, it is ideal for mildew but doesn't do much for dirt or other stains.
Oxalic acid – removes iron stains and brown-black tannins common with redwood and cedar decks; apply after cleaning with a bleach-based solution.
Choosing Paint/Stain
For less expensive grade woods such as pine, homeowners tend to prefer to paint the deck. Depending on how much you use the deck and how well you take care of it, you'll need to repaint every 3-5 years. The color is, of course, entirely up to you. However, natural tones look best with a home. Of course, you can always spice up the colors with furniture, decorations, rugs, etc.
A stain is a good option too. It protects from the sun and other elements while adding some flair to your deck. There is a wide variety of colors and shades, so you aren't confined to one or two. The color range is not as wide as paint would be, though. If you're looking for a more dramatic look, the paint might be the option for you.
Whether you're looking to paint or stain your deck, America's Painter's Pro is here to help! We're experts on exterior and interior painting, so we can handle your deck or any other home project you need finished. So if you're still not sure what to do with your deck or you're looking to finish another project, contact America's Painter's Pro in Dallas, Fort Worth, Lewisville, and Celina, Texas today! We have plenty of options for you to choose from as well as the best experts to get the job done.