Your Home

Transformation
Begins Here!
We complete the painting work for you! From top to bottom we transform spaces, we create moments, we create special memories, we create experiences. America's Painters Pro is a team of experienced painting professionals ready to transform your space!
Let Us Help You Improve Your Home!
Your home painting is one of the most important thing. It should looks professional, because it's the first thing people see when they como into your home.
Making smart choices about your home improvement , means planing for the long-term life of your property.
Whether you want to make the most of your home now, or you're thinking in selling soon, a professional painting can boost your home's value!
From textures to eye catching colors, we convert the Ordinary in Extraordinary!
Painting Made Easy To Simplify Your Life!
Why America's Painters Pro ®?
We can make your home look and feel new. You'll love how a new coat of paint can transform your home.
We have over 20 years of experience, so you'll feel confident that you are hiring the best in the business. Our Expert Painters are trained to properly deal with any painting challenge that may come up. From Residential Interior spaces to Commercial Exterior projects, we've done it all!
America's Painters Pro is ® Transparent
For exterior projects, areas to be painted are either power washed or hand washed to remove dirt and mildew. Floors and furniture are protected.
Careful preparation is the key to a beautiful, lasting paint job. When painting the exterior of your home, we will scrape off loose paint and scuff, and ensure a correct painting infrastructure.
We begin the painting process, applying superior, quality paint to the areas, ensuring a beautiful, uniform finish. This is where we get the space ready for your enjoyment.
We treat your home just like it is our own – with the utmost care and respect. And that's why we finish every project with a comprehensive cleanup process.
Comments From Our Customers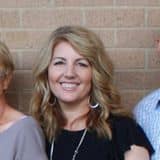 Tina Salvaggio
Denton Tx
Gabriell and his team are very professional, on time, did a great job, attentive with touch ups and great with clean up. I have worked with many painters and they are top notch! Tina, Spot On Interior Design

Elizabeth Meek
Mansfield Tx
The ladies were prompt, made sure of the job they were there to complete, worked quickly and perfectly and then made sure I was pleased with their work. They are kind, generous and wonderful women who I will welcome into my home again and again. Thank you ladies.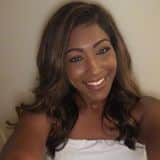 Jessica Brown
Mesquite Tx
They did an awesome job patching and painting areas in home. They were super professional and very cost effective. I will defiantly be using them again and highly recommend them.