Interior and Exterior Painting Company
America's Painters Pro is an interior and exterior painting company and much more.
Our professional interior and exterior painters can help you to update and transform any space in or outside of your home. Whether you want to brighten a dull room or completely transform your whole house, America's Painters Pro can make it easy for you!
We are an experienced interior and exterior painting company
Improve your living space, inside or outside, with a fresh new paint coat
At America's Painters Pro, our promise has been always to deliver you a worry-free home improvement experience along the way. From start to finish, you can depend on our promise of professionalism, care, and value.
You can count on the professionals at America's Painters Pro to deliver extraordinary and outstanding results. Your satisfaction is our top priority.
What to Expect from America's Painters Pro
Our goal is to offer the best painting services
We know how important your time is and that's why we are committed to transforming your space when you need it most. We are passionate about making sure your job is completed right and right on time!
We will keep you updated throughout the project's entirety and we are always available to answer any questions you may have. It is our pleasure to serve you!
We will take care of all your property and assets as if it were our space. No paint stains, damaged carpets or poor paint quality. That's our promise!
Our licensed, professional painters will be in charge of transforming your home or office. With a clean and professional job, we will help you improve every space.
We are passionate about going beyond the expectations of our customers, and that's why we guarantee a high quality paint job on all of our projects.At America's Painters Pro we are committed to completely transform each space.
Not only do we deliver the job you're expecting, we do so at a cost that makes you stay on-budget! No matter what the project is, we can accommodate you.
Painting services & Much more
We offer many services beyond interior & exterior painting
Our 4-Step Painting Process
Our Customer Testimonials
Take a look at what our clients say about us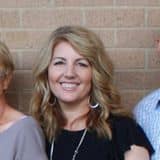 Tina Salvaggio
Denton TX
Gabriell and his team are very professional, on time, did a great job, attentive with touch ups and great with clean up. I have worked with many painters and they are top notch! Tina, Spot On Interior Design

Elizabeth Meek
Mansfield TX
The ladies were prompt, made sure of the job they were there to complete, worked quickly and perfectly and then made sure I was pleased with their work. They are kind, generous and wonderful women who I will welcome into my home again and again. Thank you ladies.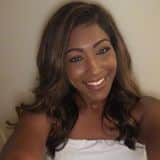 Jessica Brown
Mesquite TX
They did an awesome job patching and painting areas in home. They were super professional and very cost effective. I will defiantly be using them again and highly recommend them.