Our goal is to make your deck or fence look brand new by applying a new stain coat. Give us a call or fill out the form and we will send one of our team experts to outline all the work that needs to be done. The estimate is free.
Local Decks and Fence staining ​
America's Painters Pro is a full-service painting enterprise with well-grounded expertise in bespoke stains and tinting/toning for decks, patios, millwork, doors, cabinets, and windows, on-site. We apply the right amount of sheen to get the required tone. Our finishes are done by hand or with automotive spray equipment.
Call America's Painters Pro today to transform the look and feel of your old decks and fences, staining them a new. Our experts consider the altitude of the sun and its exposure, the prevailing weather conditions of the area and deck/fence material.
Our decks and fence staining process
We'll begin by applying a power wash or a safe chemical strip. Then we'll use the popularly demanded transparent stain, which lasts longer than natural, oil based sealers due to the fact that they have wide-ranging pigments for protection from the sun. Transparent stains don't peel off and do not permeate into wood to display the grains.
Contact us today and let's leave your decks and fences looking gorgeous.
You can also start exploring and learning about different quality stain at your local Home Depot Website.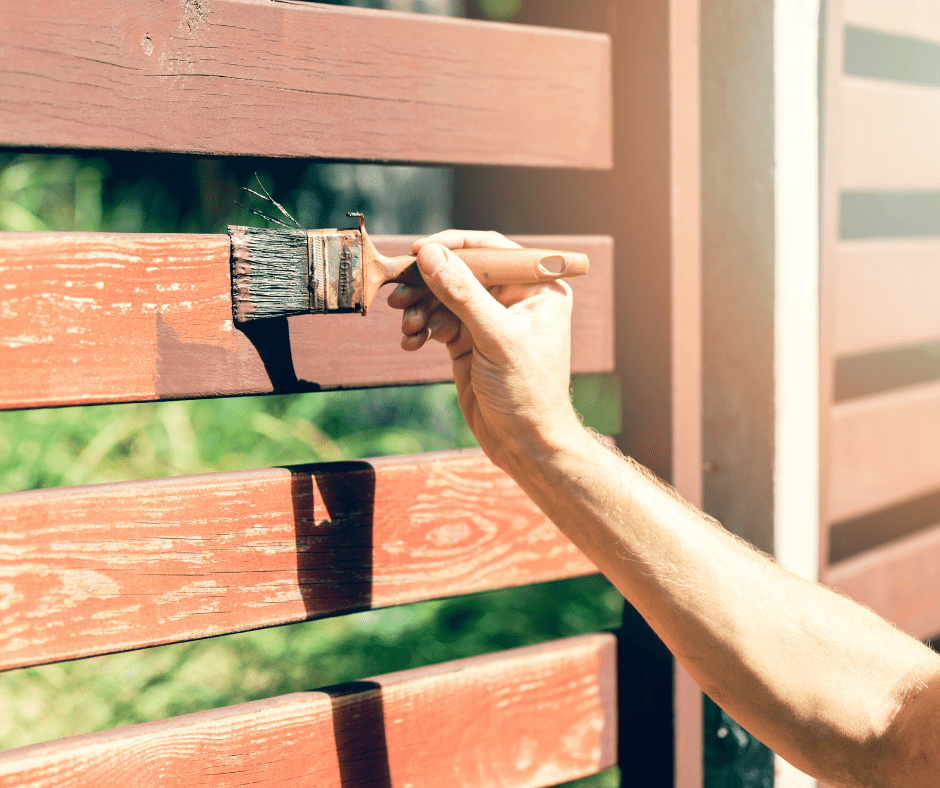 Water vs Heat damage to your deck.
The Texas heat can be as damaging to your wood deck as water. That's why America's Painters Pro evaluates the condition of your deck to give you an expert opinion on what is needed to bring your old deck back to looking new. The dry heat causes wood to contract then add a little rain and the wood expands. Overtime this causes the wood to crack and splinter. Preventative maintenance includes a top quality sealer and stain that goes a long way in extending the life of your outdoor deck. If you have an existing deck or fence that needs a little TLC give America's Painters Pro a call today for a free / no obligation appraisal.