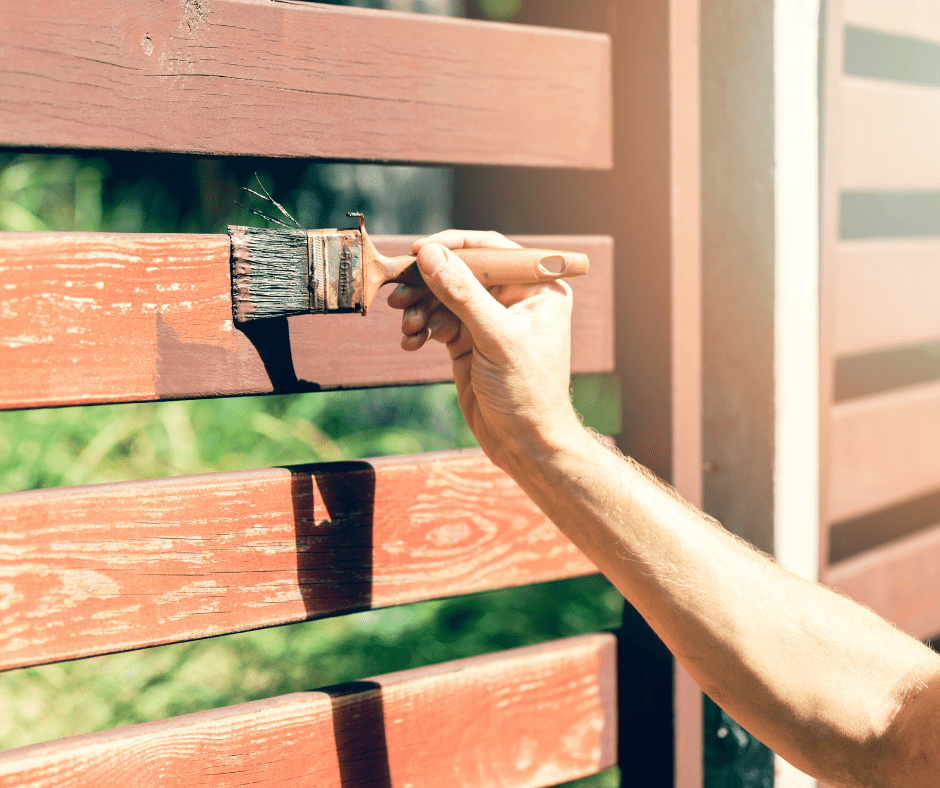 Staining your fence doesn't have to be a complicated process. You can make your fence look brand new for the summer with this simple guide. Follow these steps, and your fence will look like a pro did it. Better yet, you can save yourself the work and call America's Painters Pro, and we will take care of it for you. We'll have the job done in no time, and you can show off your beautiful fence at every cookout this summer.
Step One: Examine the Wood
The beginning of staining your fence is simple. You need to examine your fence and determine what needs you need to fix before you begin staining. If you find broken pieces of wood, rough patches, or nails sticking out, you should note this and fix it before starting the rest of the process. You should sand down any rough patches you find to create a smooth surface to stain. The examination likely won't take you very long, so you can get right to work fixing any problem areas.
Step Two: Clean the Wood
After repairing any of the rough patches, you need to clean the wood before staining. You can use something like a deck cleaner to get this step done. Make sure you read the directions and follow any safety precautions during this process. Make sure you apply the cleaner in an even and uniform way. Once you've applied the cleaner, use a soft bristle brush to scrub any dirt and grime off.
Step Three: Staining
This is the step you've been waiting for! Your fence is dry and clean, so now you can move on to learning how to stain the wood. You can apply the stain using a brush, roller, or hand-pumped fence stain sprayer. Similar to the cleaner, you need to ensure you apply the stain evenly. If you see blotchy areas or puddles forming, use a roller to smooth these spots out.
Step Four: Allow the Fence to Rest
Allowing your fence to rest is crucial to this process and does wonders for the project. It also extends the time you spend outside, which is excellent! Depending on the weather and humidity in your area, the resting time can range from 24 to 48 hours.
Now, your fence is done and you can enjoy your upgraded backyard this summer and throughout the year! America's Painters Pro in Dallas, Fort Worth, Lewisville, and Frisco, Texas can do all of this work for you; you just have to give us a call or contact us via our website. We can give you an estimate for the project and get it done on time and on budget!