How Much Does Exterior House Painting Cost? A Complete Guide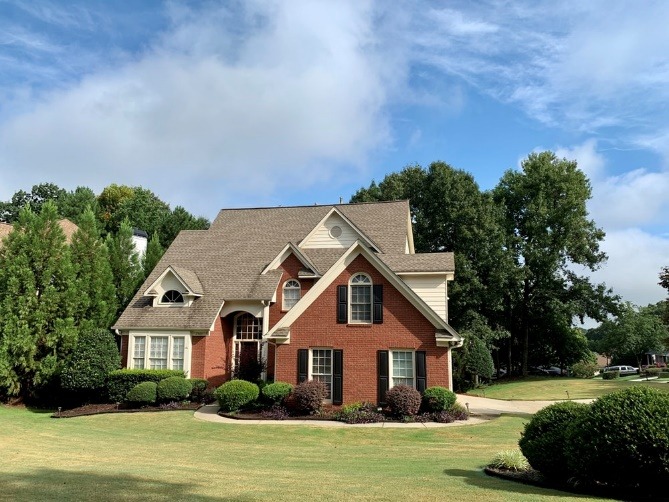 Nothing gives your house's exterior a quick, appealing makeover like a fresh coat of paint. Whether you want to enhance your curb appeal before putting your house for sale or you wish to live in a beautiful house, painting your house exterior will allow you to achieve that.
Nevertheless, a fresh exterior paint job does a lot more than just make your home look good. A high-quality exterior paint adds a layer of protection from the elements. This helps keep your house safe from insects, dust, and water damage. The paint can also prevent the exterior wood from rotting.
In this article, we will discuss how much does exterior house painting cost.
How Much Does Exterior House Painting Cost?
According to homeowners, painting a house's exterior costs $3,048 on average, with a typical range between $1,764 and $4,331. The average cost per square foot ranges from $0.50 to $3.50. However, the majority of the homeowners spend around $0.75 to $2 per square foot for the whole project. The exact cost you will have to bear depends on the exterior paintable area, the number of stories, siding material and condition, repainting labor, prep work, and your geographical location.
Average Cost of Exterior House Painting
Painting a house between 1,500 to 2,500 square feet can cost anywhere between $1,000 and $6,000. Professional painters give estimates mainly based on the area of siding or walls they will paint, not on the house's square footage. Pricing largely depends on a couple of factors, including:
Type of Material: Vinyl and wood cost $1 to $ less per square foot than stucco or brick.
The taller the building, the higher the price. Tough to reach or inaccessible areas require extra setup time, equipment, and cleanup. This translates into higher painting costs.
Estimating the Exterior Area for a Paint Job
It is important to keep in mind that a 2,500 square feet house doesn't always have 2,500 square feet of paintable exterior walls. It's quite likely that you will end up with anywhere from 1,500 to 2,800 square feet of paintable area for this house size. You can use the following two steps to calculate the total area of coverage:
Total Finished Area: measure your house's perimeter and multiple the number you get with the height.
Total Paintable Area:Deduct the area of windows and doors from the total finished area. The standard area of a door is 21 square feet, and the standard area of a window is 12 square feet.
Once you've calculated the total area, you can determine how much paint you will need.
Cost to Exterior Paint Siding
The average cost to paint siding is $1 to $5 per square foot. The exact cost depends on the type of material and the size of the house's exterior. Painting exterior siding enhances your home's curb appeal and makes it more long-lasting. On the other hand, siding replacement costs $3 to $11 per square foot when panels are too worn out to paint.
Stucco
You might have to pay anywhere between $1,400 to $6,000 or $1 to $3 per square foot to get stucco painted. There are two reasons contributing to the high cost. Firstly, stucco siding requires a lot of prep work such as cleaning, filling in cracks, caulking, etc. Secondly, stucco is quite rough, which means that paint that would normally cover 350 square feet of a smooth surface might cover only 150 to 200 square feet of stucco.
Vinyl
Painting vinyl costs around $1.25 to $3 for every square foot, with prices usually higher for the finish. Vinyl is one of the more economical siding materials to repaint, thanks to modern innovations in paint. You can save almost 50 per cent of the installation cost of vinyl siding by getting it painted instead of replaced.
Wood
Painting wood siding costs around $700 to $3,000. You will end up paying $1 to $3 per square foot; however, generally, you will see this material is less expensive than vinyl or brick. Wood needs some kind of sealant, whether it's oil, paint, or stain. Lumber takes well to a vast range of coverings, offering you endless options for classic, modern, or contemporary looks.
Concrete
Painting concrete siding will cost you $1 to $3.50 for every square foot. However, a more realistic estimate would be $2 to $7 per square foot, as concrete usually requires an initial coat of primer. In case the concrete needs stripping, you would probably need to pay $4 to $14 per square foot.
Since concrete is a porous material, sealing it won't just blend walls and foundations with your house's aesthetic but will even protect against water damage.
Aluminum/Metal
The cost to paint metal siding lies between $400 and $3,500. Many metals, including corrosion-resistant types such as galvanized steel and aluminum, can use a protective layer of paint.
Note that in certain cases, a simple cleaning will be sufficient to prep the siding. Nevertheless, in the majority of cases, you will have to remove the previous covering and etch the metal with acid or use a special metal paint.
Brick
Painting a brick exterior costs approximately $1.50 to $4.50 per square foot. This makes it one of the costliest materials to paint. Since brick is rough and porous, a gallon of paint will only cover around 250 square feet. Like concrete, the brick needs a primer to help it adhere.
Last Few Words
A good quality exterior paint job is the most important step towards enhancing your home's curb appeal. Just make sure to choose a color that best fits your house's overall aesthetics and matches your property's landscaping.
At American Painters Pro, we offer residential painting services to give your home an awesome makeover. We have more than two decades of experience, so you can be sure that you're hiring the best in the business! Plus, we also offer additional services such as color consultation to help you decide which color will look best on your home's exterior. Feel free to get in touch with us today!