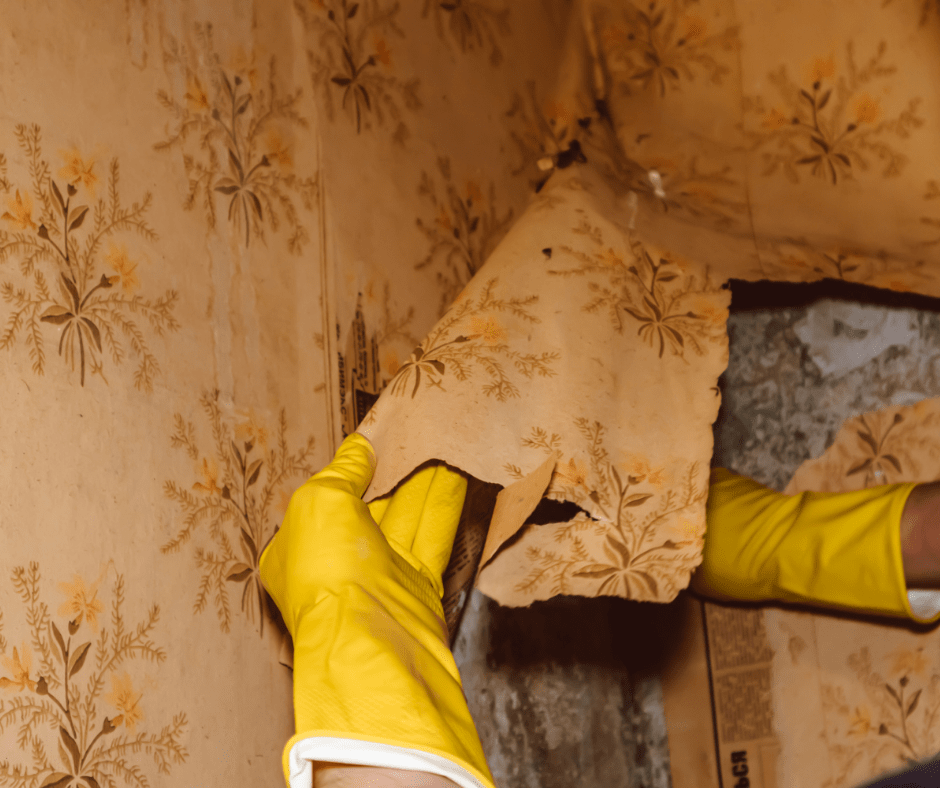 Removing wallpaper on your own is not an easy task. Many homeowners end up damaging their walls or just get frustrated with how long the project takes. That is why wallpaper removal should be left to professionals. While professional wallpaper removal can seem expensive, we guarantee it will be cheaper than repairing damaged walls. Check out this guide to the costs of wallpaper removal.
Factors That Determine Wallpaper Removal Cost
There are numerous factors that determine how much wallpaper removal will cost. These factors include:
Type – The wallpaper type will affect how much effort is required to get it off the wall. Strippable and non-strippable are the two main varieties, and they both require specific removal methods.
The Room – The size and features of the room both affect the cost. For example, kitchens will most likely cost more than bedrooms. Kitchens are often full of appliances and other decorative items that workers must move; whereas, bedrooms are less complicated.
Square Footage – Obviously, the larger the house, the most expensive it will be to remove the wallpaper. Contractors charge about $3 per square foot, on average. However, this number is bound to change depending on the contractor and how complex the job is.
Type of Wall – Another factor that plays into the cost of wallpaper removal is the type and condition of the wall underneath the wallpaper. For example, plaster is more waterproof than drywall, so workers can remove the wallpaper faster, but it becomes more fragile as it ages. So, you may have to pay more for contractors with the skill to remove the wallpaper without damaging the walls. Drywall, however, soaks up a lot of water, so it requires extra care and special methods to remove it.
Wallpaper Removal Methods
The method used to remove the wallpaper also plays a role in the cost. Some methods require more labor, equipment or take much more time and care. Here are a few of the most common methods and the impact they have on the price.
Stripping Wallpaper – Stripping is by far the simplest wallpaper removal method. Most companies will charge less than $2 per square foot to remove wallpaper using this method mainly because it requires little prep work or clean-up.
Steaming – Using an electric steamer to remove wallpaper is another common method. However, it will most likely raise the price since more equipment and labor are required. If the pieces do not come off the wall cleanly, they usually still have to be scraped away.
Soaking and Scraping – Like steaming, soaking, and scraping will cost more money because it requires more labor. Workers will use a perforator to make holes in the paper, then spray it with water to dissolve the glue.
Wallpaper Removal Professionals
For more information on our wallpaper removal services, contact the pros at America's Painters Pro. Our team of experts has been working with homeowners in Dallas, Fort Worth, Frisco, Plano, and McKinney, Texas, for decades. Schedule your FREE estimate now!