The Region's Leading
Residential and Commercial Painting Services
Whether it is a big painting or a small one, you want the best possible results. This is the case whether you need residential painting or commercial painting. Continue reading further to find out about the differences between these services areas as well as more information about residential and commercial painting services.
What Is the Difference Between
Commercial and Residential Painting?
Residential and commercial painting has some distinct differences and requires different tools and different numbers of painters. The main difference between residential and commercial painting is the type of property involved.
Residential painting services involve home painting both inside and outside.
Commercial painting is a service provided to property owners who operate commercial spaces such as offices, retail stores, restaurants, apartments, hospitals, and manufacturing facilities, among many other possibilities.
Due to the scope of many commercial projects, the number of skilled painters required for a job is often greater.
Here's what our clients have to say about us
"I reached out to these guys to change the color in my oldest daughter's room. They were out 2 days later to do the job and had it done in under 3 hours. Awesome work and very reasonable rates!"
Jonathan D
Service: Interior painting
"America's Painters Pro just finished painting our kitchen cabinets and they look amazing! We are trying to renovate our house on our own, but when it came to the cabinets, we decided we needed professional help. They gave us a reasonable price and were so easy to coordinate with. We are already talking to them about additional projects"
Avery Lovelady
Service: Paint cabinets
"This is the second time we've used America's Painters Pro. I highly recommend them. Gabriel is awesome! Professional, clean, timely and flexible. Give them a try for your interior or exterior painting needs!!"
Tania Leal
Services: Interior painting, Exterior painting
What Services Do Residential Painters Provide?
The types of services that you can expect house painters to provide include:
Painting (Interior and Exterior)
Staining
Crown molding
Drywall and plaster repair
Garage painting
Basement painting
Cabinet repainting and refinishing
Concrete staining
Drywall repair services
Light carpentry
Wallpaper removal
What Services Do Commercial Painters Provide?
Commercial painters provide services to business operations across a wide range of industries. Beyond standard interior and exterior painting for commercial spaces, some of the specialized services offered by commercial painters include:
Industrial coating and painting
Metalizing
Sandblasting
Stucco painting
Epoxy coatings
Masonry coating and repair
Signage
Roof coatings
Special surface preparation
Brick waterproofing
Parking lot line striping
Concrete ceiling repair
Light carpentry and repair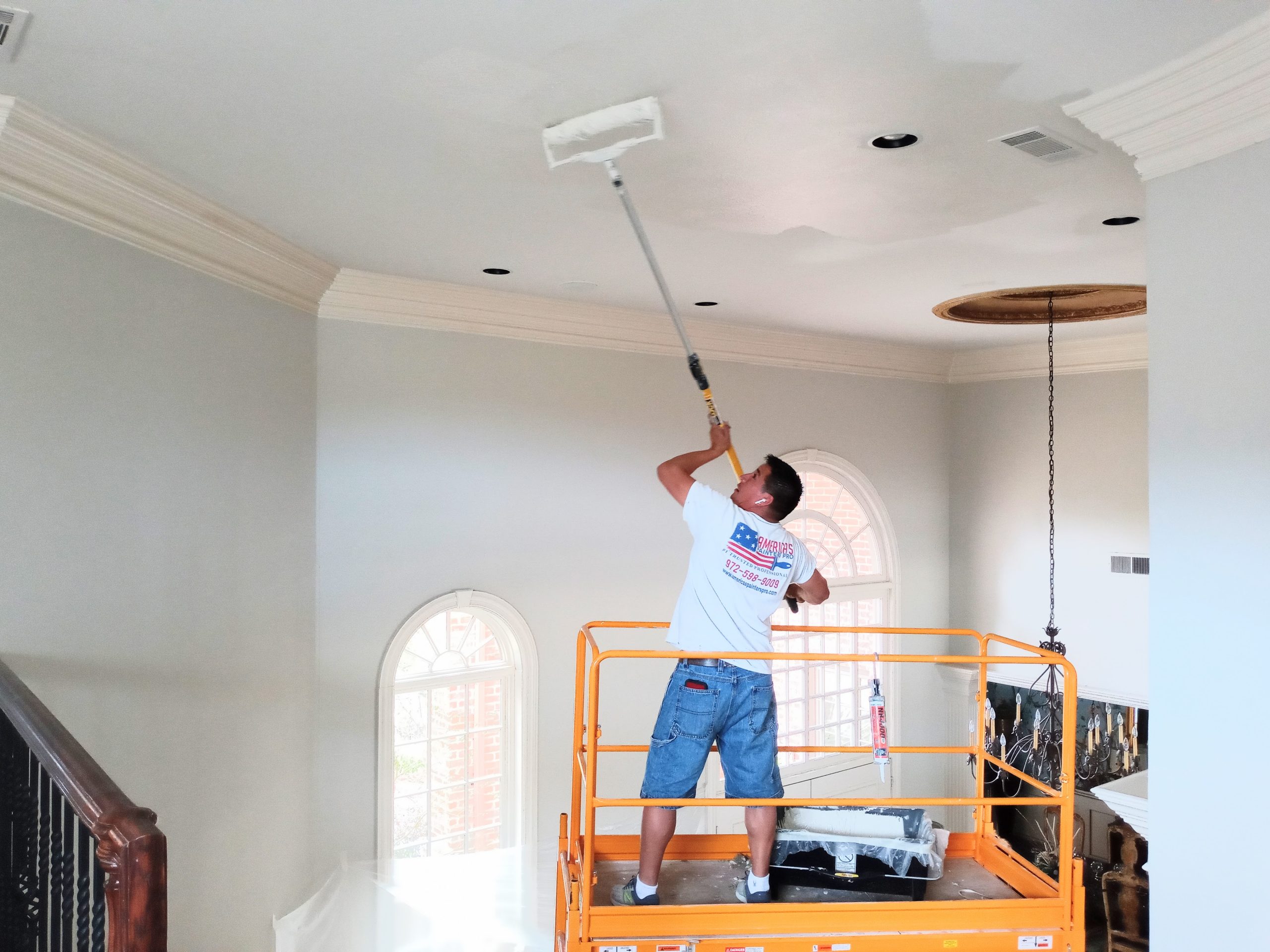 Leave The Painting To The Pros!
Painting Made Easy!
Why Should You Hire a Professional Painting Company?
Hiring a professional painting company is the best way to ensure that you get the results that you are looking for. You want your property to look its best and bringing the pros is the proven way to accomplish this goal. Our team is made up of professional painters who are serious about their craft and serious about ensuring that every detail is perfect.
How Much Does Professional Painting Cost?
The average cost of hiring a professional painting service is $20 to $50 per hour which works out to anywhere from $200 to $500 a day. Another way to view this average cost is $1 to $ 6 per square foot. It is also important to note that the cost can vary by season and the overall size of the job.
Choose Our Team for All of Your Professional Painting Needs
When you hire our team, you are taking advantage of the best professional painting services available in the region. Our team is made up of highly experienced and knowledgeable professionals who are dedicated to meeting and exceeding all of your residential and commercial painting service expectations. Give us a call today to find out more about how we can make a difference for you. We look forward to speaking with you about your painting requirements!